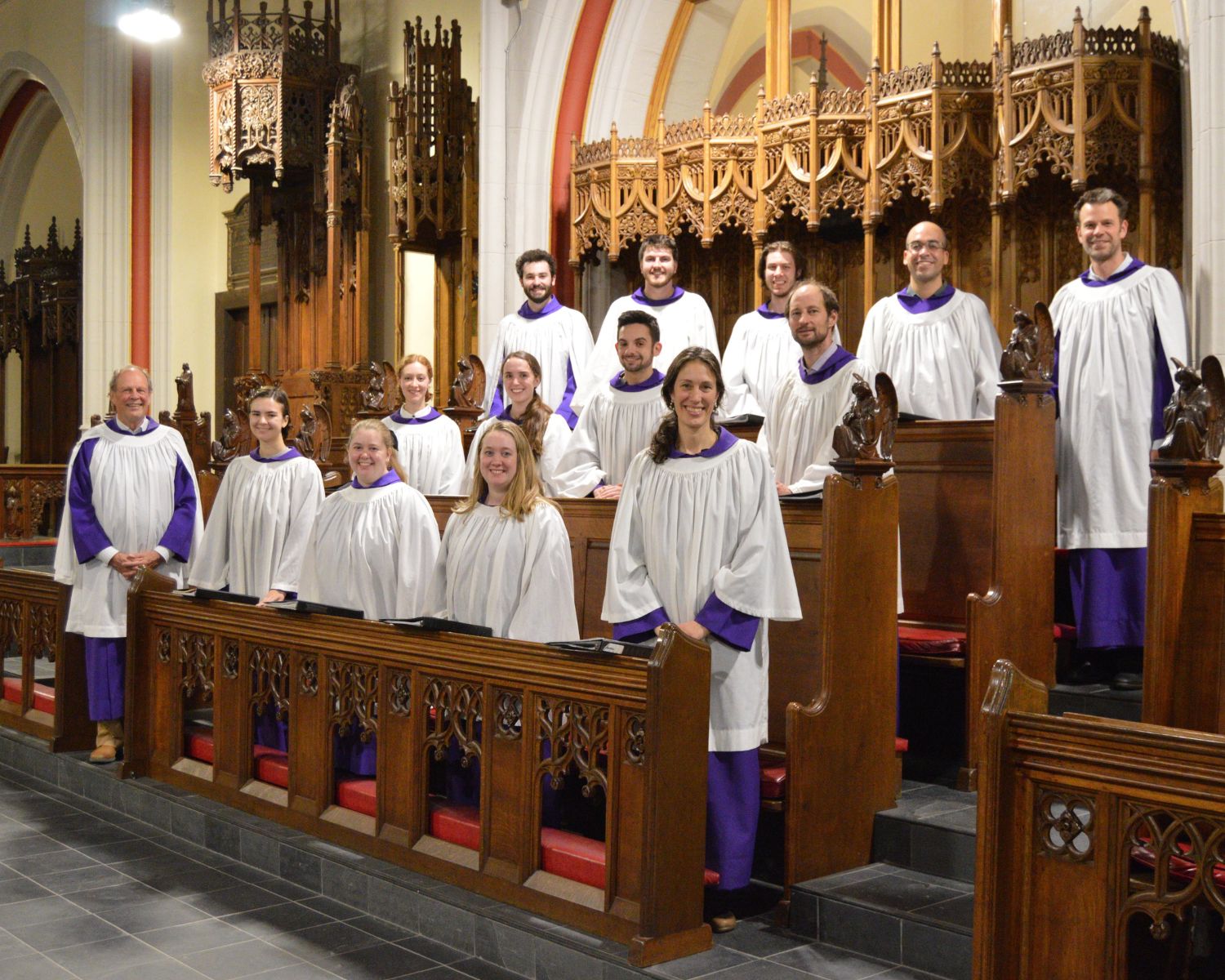 Saturday December 9 2023, 4:00 PM
A Rose In Winter
St. John's Anglican Church Lunenburg
Saturday 9 December – 4:00 PM

About
Musique Royale invites you to hear 'A Rose In Winter', performed by The Choir of All Saints Cathedral, directed by Grammy Award-winning director Paul Halley. Established by Halley in 2008, this annual Christmas tradition is a performance of song and story which brings audience and performers fully into the profound beauty and poignancy of Christmas. Over the years it has been a much anticipated a holiday event in Nova Scotia and has been described by The Chronicle Herald as "annual magic".
Each year features narration from a special guest. Programming this unique concert format of carols and readings is a creative collaboration between the guest narrator, director Paul Halley, and the choir. While the selection of readings and music may change from one year to the next (and Paul Halley always likes to keep things 'new'), the themes in both song and story relate to each other in lovely and subtle or humorous and entertaining ways. The concert title 'A Rose In Winter' refers to a line from the 12th cent. poetry of Hildegard von Bingen and evokes the ethereal quality of unexpected beauty in a winter landscape. Further details will be announced soon.
About the Artists
The Choir of the Cathedral Church of All Saints
The Choir of All Saints Cathedral, under Halley's direction, comprises an accomplished group of young adult singers who provide the gorgeous and ethereal choral sound at weekly services and special events at The Cathedral Church of All Saints in Halifax. The Cathedral Choir has played a central role in the many official provincial and national occasions which take place in Nova Scotia. These have included the Service to Celebrate the Diamond Jubilee of HM The Queen's Coronation, the Commemorative Service in Celebration of the Life of HM Queen Elizabeth II, and in the previous year, the Commemorative Service for HRH The Prince Philip, Duke of Edinburgh, organized by Office of the Lieutenant Governor of Nova Scotia and held at The Cathedral of All Saints.
About Paul Halley
Paul Halley is an award-winning composer, choral conductor, and organist, living and working in Nova Scotia. Halley currently serves as Director of Music of The Cathedral Church of All Saints, Halifax and as Creative Director of Pelagosmusic, published music and recordings. Halley's resume has included the role of principal composer and keyboardist for The Paul Winter Consort, and music directorships at The Cathedral of St. John the Divine, New York, the choirs Chorus Angelicus and Gaudeamus, and The University of King's College, Halifax. Halley's keyboard, choral, and instrumental recordings have garnered five Grammy Awards.